La Nación and QR codes for Soda Stereo's 30th anniversary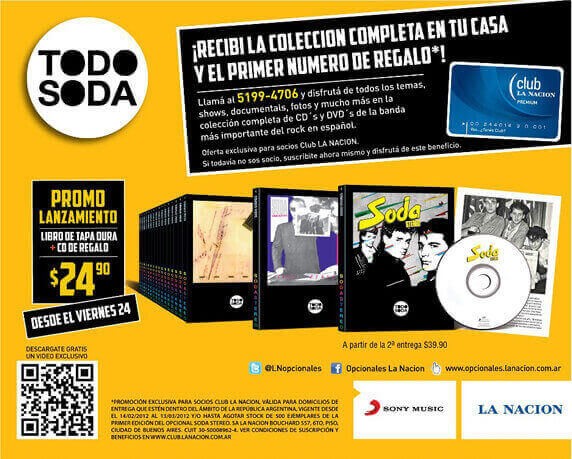 uQR.me goes Stereo!
Soda Stereo has been one of the greatest Latin American rock acts ever – maybe THE greatest. uQRme has teamed with leading Argentine newspaper La Nacion, Sony Music and Fischer America to celebrate the mythic band's 30th anniversary with a series of CDs and DVDs entitled TODO SODA.
uQRme developed the mobile content for the launch campaign and, of course, provided beautifully customized, uQRme-powered QR codes to be printed in the paper as well as in outdoor ads and created various ambient marketing campaigns.