QR Types Galore – Create and Set the Content of Your QR Code Today!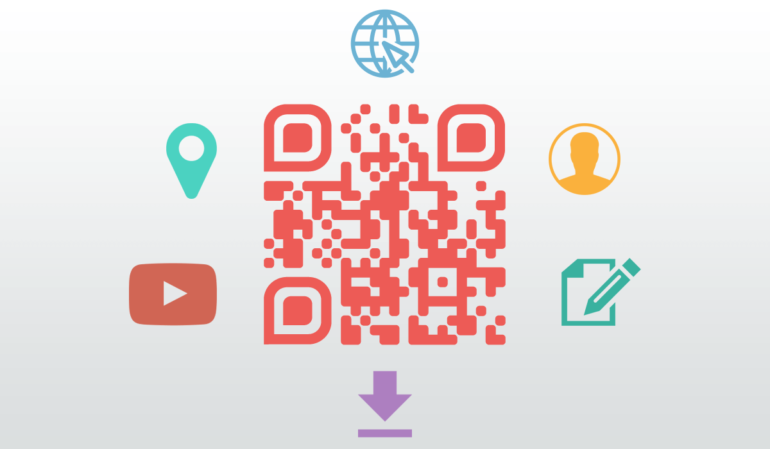 This article is all about taking the first step into the world of QR codes. You will learn how to create one and, most importantly, how to choose its type. Without further ado:
How to create your first QR Code
You will have to create a project first. They basically allow you to store multiple QR codes within them.
After that, you will be ready to create your first QR code by clicking Create QR.
Upon doing so, the next step would be to choose the type of QR code. Here's where it gets interesting…
How to choose your QR Code's Type
The QR type, also known as a redirection or, well, the actual content of a QR code, can be set by clicking QR setup. After that, you will be able to:
Name your QR code,
add a description and enter tags (both will help you identify and find QR codes within a project),
change the QR code's short URL, and
choose its QR type.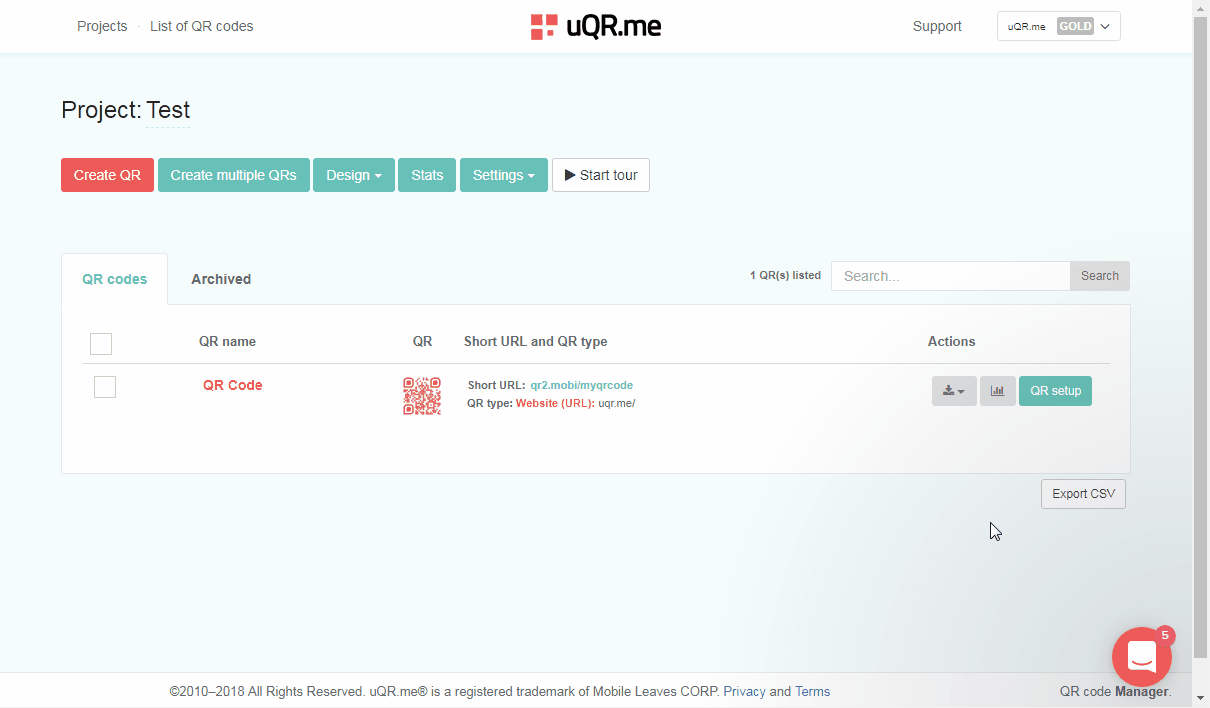 Before jumping into the list of QR types, remember that since we offer dynamic QR codes you can change the chosen type as many times as you want without having to reprint them.
Having said that, here are all the QR types:
Website (URL): Link your QR code to a website.
Mobile page: Link your QR code to a custom made mobile page. Insert your text, edit it, add images and more.
vCard: Link your QR code to an electronic business card. Insert your contact information so that people can save it to their address books.
Download file: Link your QR code to a downloadable file. Upload any type of up to 5 MB.
Map: Link your QR code to a Google map. Insert a full address.
YouTube: Link your QR code to a YouTube video or channel.
Social share: Link your QR code to a website, social network or fan page to receive "likes", "follows" and more.
PayPal: Link your QR code to a PayPal account to receive donations or payments.
Apps: Link your QR code to the stores where a specific app can be found. Insert the URL of each app store so that people are redirected to the one that matches their respective mobile devices (iPhone, Android, BlackBerry, Windows).
As you can see, there are plenty of options to choose from. Once you set the type of your newly created QR code, click Save and apply changes to start sharing it with the world. You may also want to learn how to customize your QR code with our ultimate QR code beautifier 🙂