QR code generators allow you to create dynamic QR codes that can be linked to a vast array of contents. From websites to mobile pages, from YouTube videos to Google maps, all are within your choice.
One such content that we will be discussing here is social network.
Before jumping into how to create a dynamic QR code for your social network profile and what you can achieve by doing so, let's do some history.
Social networks and QR codes
There was a time when social networking services were only focused on providing digital means of interaction to their user bases. This means that people could only engage with each other or access a special content solely via their desktops or mobile devices.
But all of a sudden, QR codes came along. And with them, a whole new way to communicate was born.
Facebook
Facebook was one of the pioneers. They introduced the ability to upload a QR code image as a profile picture, allowing people to have their friends and family scan the QR code to go to a website, a vCard, a video, etc.
Then Facebook made their event creation feature more robust by giving users the ability to create a QR code of their created event in order to share it in the real world.
Finally, at F8 2016, a new Facebook Messenger feature was unveiled: Messenger codes.
These codes resemble the design of QR codes albeit more streamlined; the patterns are organized in a circle and the user's profile picture sits right in the center.
Anyone who has a Facebook profile can access Messenger codes from the app itself. They allow other users to simply scan the codes and start a conversation via chat.
Messenger codes main use is for chatbots. Many businesses have opted to use them to connect with their clients and provide customer service in no time.
Snapchat
In 2014, Snapchat bought the now inactive QR code generator Scan.me to have their technology become the basis of their new codes: Snapcodes.
Much like Facebook's Messenger codes, Snapcodes offer the opportunity to follow and be followed by simply scanning the code with the app's reader. They can also be downloaded and customized, making them more personal and appealing.
Speaking of following, I hear a bird chirping…
Twitter
Last but not least, Twitter introduced a new way for users to follow and be followed via their own Twitter QR codes.
Rounding up
More examples of social networks using QR-based technology are the Canadian messaging app Kik, and WeChat, a messaging app that thrives in China and Japan.
It's interesting to point out what Kik's CEO Ted Livingston had to say regarding social networks and QR codes: "(He) envisions a world where codes are everywhere, and we use them to place orders, buy things, and save information on them."
And he was right. But this wouldn't have been possible without…
Millennials and QR codes
Also known as Generation Y, millennials are one of if not the most important demographics out there that have pushed QR codes forward.
This has to do with their innate curiosity regarding the use of new and innovative technology.
Social networks are keen on listening to their users' feedback in order to have the latest in store for them. Thus, the introduction of QR codes to their respective platforms was the natural next step.
Having said that, it's time to learn…
How to create a QR code for your social networks
First, you would need to search for a QR code generator or manager. Guess what? Here's uQR.me 🙂
Upon registering, you will be able to create your first QR code and set its QR type. In this case, Social share.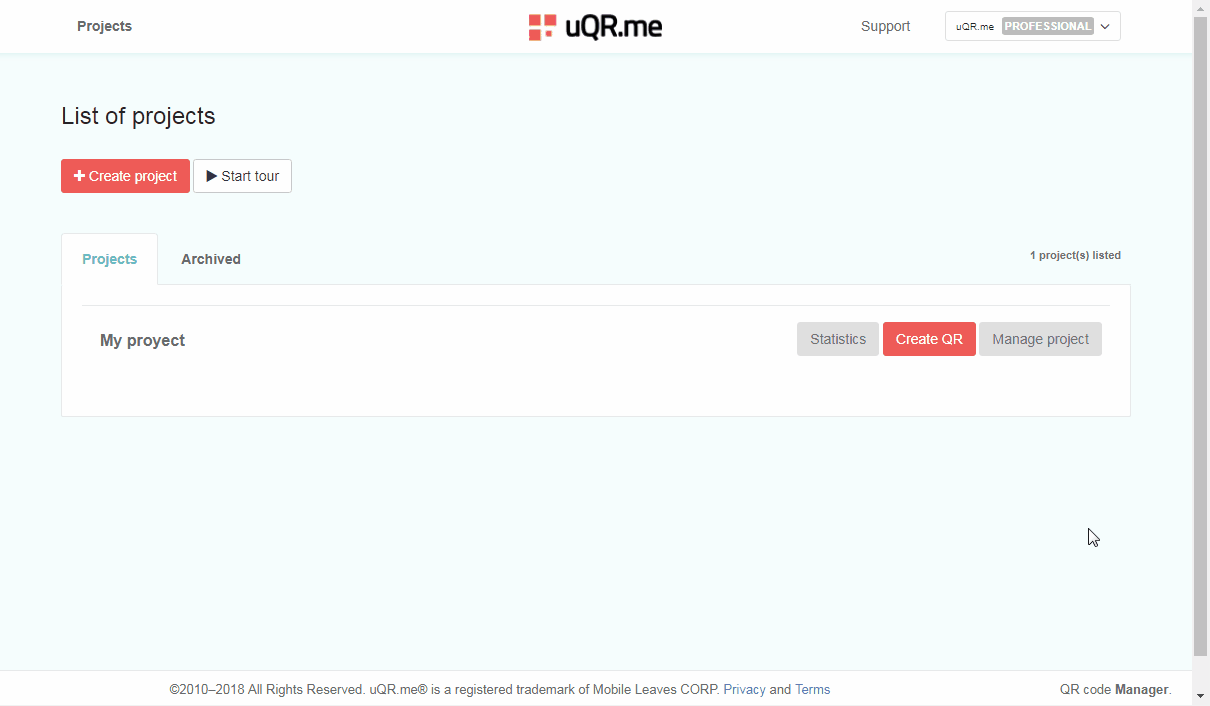 There you will be able to insert the URL of your website or social network profiles in order to receive "likes" via Facebook and "follows" via Twitter or Google+.
You can also add a text to encourage your audience to go ahead and interact with you by liking and following.
After that's done, save and apply changes in order to start using your newly created QR code!
As if that weren't enough, you can customize your QR code to your heart's content with uQR.me's ultimate beautifier. A must for this type of QR code uses that are all about what catches the eye 🙂