Learn how to create a QR code for a download file: PDF, DOC, MP3, MP4 and much more!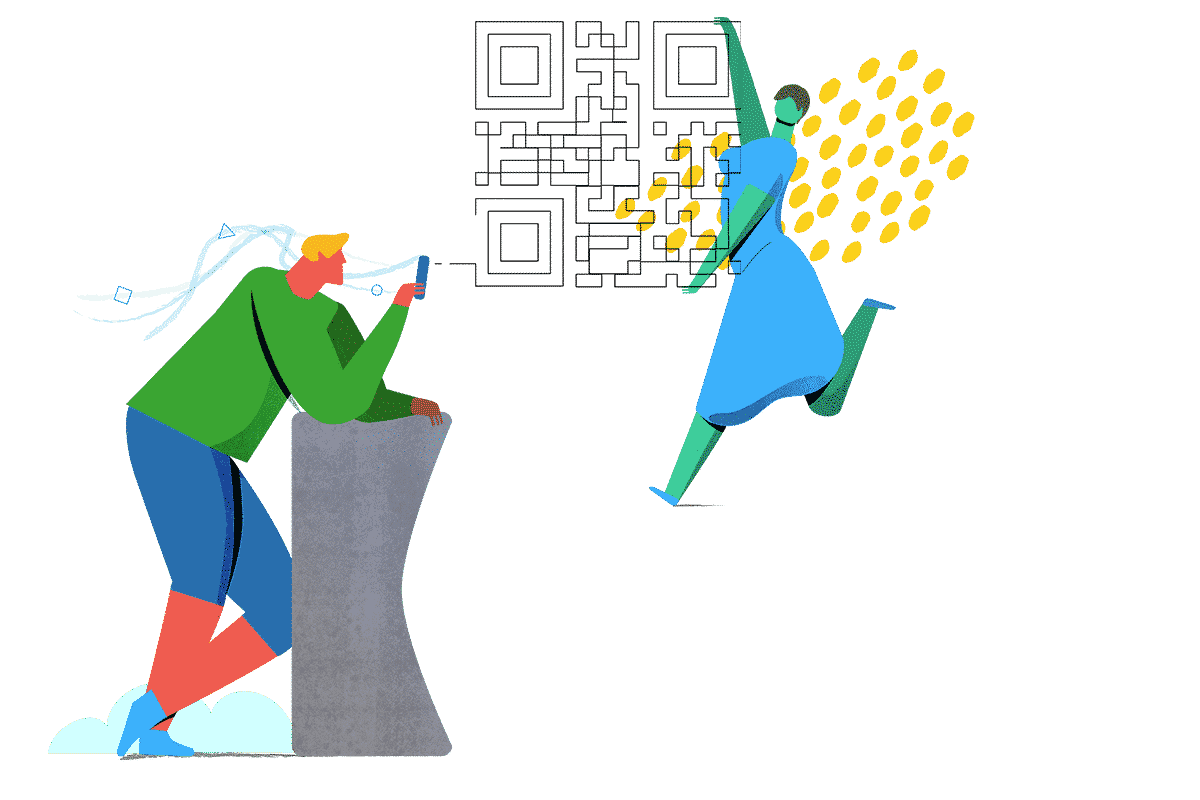 When dealing with files that you would like someone to download, QR codes are a great way to do so. You can link them to a file on Google Drive, for example, or you can use the type of QR code content known as, you guessed it, "Download file".
With uQR.me's QR code generator, you can create a QR code where you can upload a file like a PDF. When that QR code is scanned, the file will be instantly downloaded to the smartphone used to scan said QR code. Easy peasy!
Why use Download file QR codes?
Let's get straight to the point and go over some examples of why you would want to use Download file QR codes:
You can upload a PDF file to a QR code that contains instructions on how to assemble a product.
You can upload an MP3 or MP4 file to a QR code of a record single or movie teaser, respectively.
You can upload a JPG file to a QR code promoting a book or an art exhibition.
You can upload a DOC file to a QR code so that the user who scans the code can edit the file and send it back via email.
As you can see, there are many ways to use Download file QR codes. It is worth mentioning that PDF files outweigh the others in terms of their applications. They can be used to provide not only instructions as we have discussed before but also medical records, emergency information, nutrition facts, and more.
How to create a QR code to a Download file
You can create a Download file QR code with uQR.me's QR code generator. Register, generate the QR code, and set its type to "Download file". After that, upload the file and save it! Your Download file QR code is ready!
As for the actual size of the file that you can upload, uQR.me's QR code generator offers up to 5 MB. We consider it to be a reasonable size; if it were higher, it would take more time to download it to the user's smartphone. This would negate the ease of use that QR codes inherently have.
Create a Download file QR code with uQR.me
To create a Download file QR code with uQR.me, log in to your account, or register here if you do not have one, and follow these simple steps to create this type of QR code:
Click Create project,
click Create QR,
name the QR code,
select "Download file" from the dropdown menu,
upload your file, and
click Save and apply changes.
Download file QR code insights

If your file is more significant than 5MB, we would suggest you upload the file to Google Drive, for example, and then link the QR code to the URL of where the file can be located.
A good idea would be to let your target audience know what they will be downloading before scanning the QR code. Keep them safe!
When you create a code to download a file automatically is because either you are advertising something or because you want customers to try something from your company. Ok, maybe there are more options here, but these are very common.
This kind of QR code can help you promote your store by having people download your brochure of products, unique discount codes, or coupons. It can also be useful for products that need assembly. You can link the QR code to an instructions manual, and your customers will quickly download it to their smartphones.
Remember that the reasonable limit in the size of the downloadable file is 5 MB.
How to scan a QR code
QR codes need to be scanned. Duh. The question remains; how? Well, there are a plethora of reader apps for you to download. Most of them are free, which is excellent. But better yet is the fact that you don't actually need to download one. Wait, what? Yes! Your smartphone IS already a scanner. There's a built-in feature to scan QR codes.
Check your device's settings and enable the readability of QR codes. After that, your camera will take care of the rest. Place it over a QR code, and you will be redirected to its content in no time.
Start creating QR codes that actually work for you.
It will take you only 5 minutes to get your first QR code going.