A single QR code can be redirected to any type of digital content. This alone makes the technology itself worth exploring since it can be applied in many fields, including mobile marketing.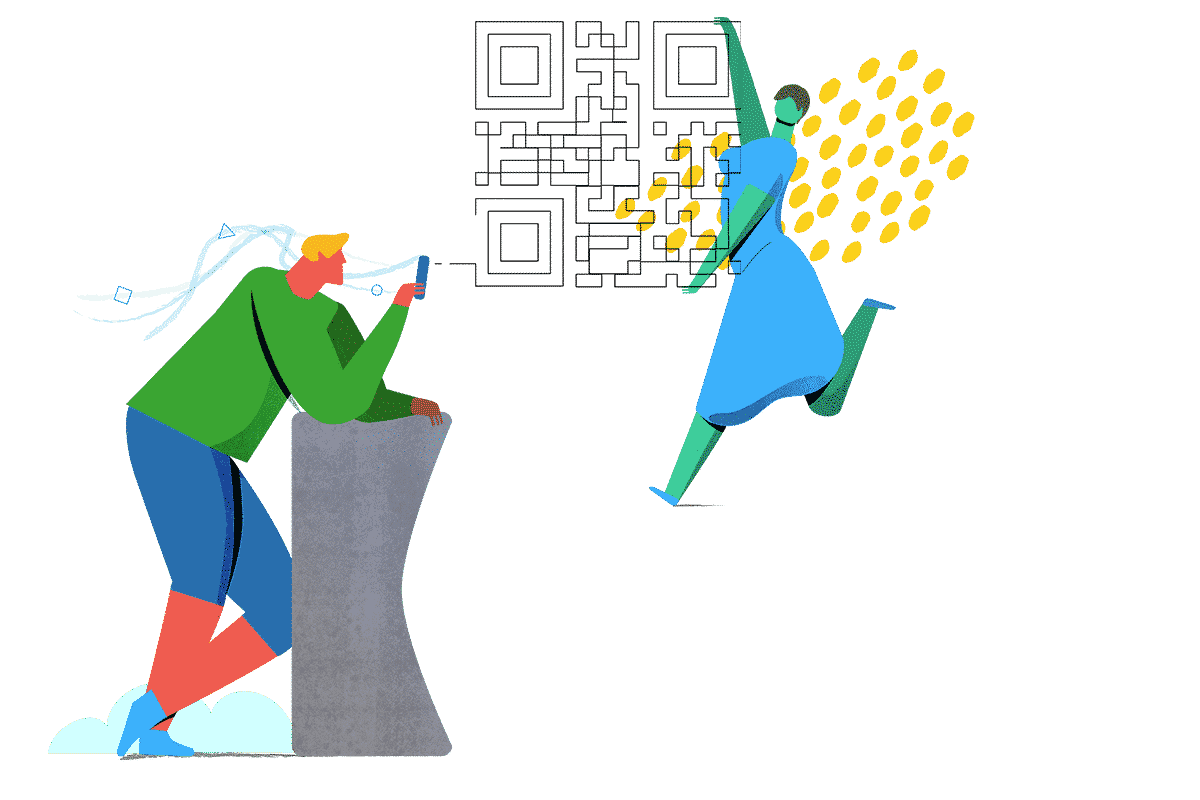 Let's take a closer look at the most used​
Types of QR content
Website QR codes:
This is one of the most common QR code uses out there. Instead of having your target audience type a URL on their smartphones to access your website, blog or social media profile, you can redirect them instantly to any of those by scanning a QR code.
Mobile page QR codes:
This type of QR content is unique in the sense that you can customize it as you please. A mobile page is basically a blank page in which you can insert text, links, images, embedded videos and more. If you have HTML skills, you can switch to the source code view to customize it even further. More importantly, mobile pages are, well, mobile friendly, meaning that they will adjust to any display. They can be used for coupons, inventories, image galleries, etc.
vCard QR codes:
Business cards used to be cluttered with contact information on them. Now, you can simply put your name alongside a QR code. A vCard QR code allows you to insert your contact information, including business title and social media profiles. You can also upload a profile picture. By scanning it, your target audience will be able to view your information or save it in their smartphones' address book.
Download file QR codes:
This type of QR content needs no introduction. What is important to point out is that you can upload any type of file; JPG, MOV, MP3, PDF, XLS, you name it. It can be used to access documents such as brochures or manuals, music and video files, etc.
Google Maps QR codes:
Whether you want to show the location of your business or where a special event will take place, you can use this type of QR content to insert the corresponding address. Your target audience will be able to get directions via Google Maps.
Google Reviews QR codes:
This type of QR content is related to the former in the sense that by inserting the name or address of your business or store, your target audience will be able to rate it and leave comments via Google Reviews.
Social media QR codes:
There are countless social media platforms out there, each with their own communities and trends. What if you wanted to show a list of links to all the profiles that you have? Well, this type of QR content is for you. You will be able to list all your social media profiles including Facebook, Instagram, Twitter, YouTube and more.
YouTube QR codes:
People are more inclined to watch a video than to read a piece of text. That is why this type of QR content is not only useful to play a video clip or a movie trailer but also how-to or assembly videos. You can opt to redirect this type of QR content to a YouTube video or to your channel, giving access to all your videos at once.
Whatsapp QR codes:
What better way to interact with your target audience than by chatting with them via the number one instant messaging app in the world? With this type of QR content you will be able to insert your Whatsapp phone number and a message to send in order to start a chat and provide information and support.
Mobile payment QR codes:
Mobile payment could not be easier now that QR codes are here. Many major companies in the world have adopted the technology to that effect. For example, you can redirect this type of QR content to your PayPal account in order to receive payments or donations instantly.
App stores QR codes:
If you have an app for both Android and iOS, you can use this type of QR content to redirect your target audience to the app store that matches their smartphones' operating system.
Smart redirection QR codes:
This type of QR content works much like the former. You can redirect your target audience to different contents depending on their smartphones' operating system. For example, Android users can have access to your website, while iOS users can watch a YouTube video.
Multi-country QR codes:
Yet another type of QR code that can have show different contents, this time, depending on the country. For example, if your website is in several languages, users that are in the United States can access the English version, while Spain users can see it in Spanish.
Create your QR code and set its content
Dynamic QR codes offer all these types of content for you to choose from. As if that weren't enough, you can update or change their content or type whenever you want. If you want to create one, register to uQR.me's 14-day trial of the Professional plan here and you will be able to do so in no timeT